If you're a fan of doing things yourself and you want the flexibility of a CMS (Content Management System), we have the perfect option for you: WordPress. WordPress is an open source website and blogging tool that is infinitely extensible with tens of thousands of themes and plugins to do just about anything imaginable. WordPress is also completely free to download and install! It does require a bit of tech knowledge when it comes to installing it, such as needing and FTP and database set up to use it. But that's where we come in.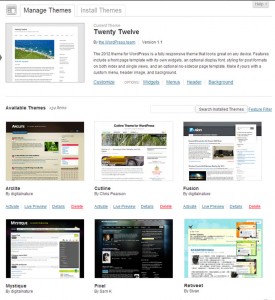 If you purchase the WordPress option with your hosting account, we'll install the latest WordPress version on your server as well as 130+ themes and 10 premium plugins! With these pre-installed options from CAWD, you can have a high quality website set up for your business within just a few hours. And all for only $100, plus hosting!.
In addition to the 130+ themes pre-installed, you'll have access to WordPress's own library of free themes as well as a multitude of other premium themes created by companies and individuals for a low cost; usually between $15 and $75.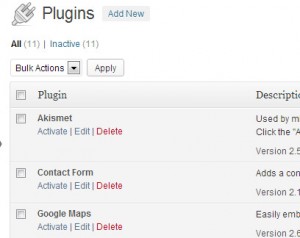 A DIY WordPress package also comes with 10 premium plugins that allow you to add functionality to your site such as google maps, additional SEO tools, social media integration, contact form, Wikipedia like pages, website backup, and several other neat features. These are all plugins that you would normally have to pay for but are included in the package! (Though some alternate plugins may be available for free.)
One of the best parts of WordPress sites is that you can create or remove pages at the click of a button. There really is very little code needed and it is extremely easy to operate. You'll be very glad that you chose this option!
If you're interested in this package or would like to learn more, please use the contact form to the right to send us an email and we'll be back to help you get your new website set up for your small business!